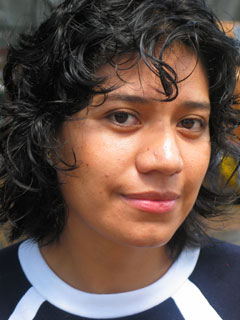 Magaly Morales was born in Veracruz, Mexico, where, from an early age, she trained in competitive sports and showed a big interest in drawing and painting.

As a teenager she studied Graphic Design in the Gestalt School of Design, and also swam in long distance competitions, such as the International Swimming Marathon Caņon del Sumidero, a 15 Kilometers competitions in the Grijalba River, which Magaly won in 1991 and 1993.

Currently Magaly is a freelance designer, and a Physical Education teacher. She is completing her master degree in Gestalt Psychotherapy.

Magaly lives in Mexico with her son Rodrigo.